FAST FIT Connecting People to Life
LET'S GET TO KNOW EACH OTHER
Fit EMS is a company that has been founded out of love for sports and health but also for a pure and sincere desire to make the world a healthier, more balanced, more confident and more beautiful. Our dream started shaping up in 2015 when a group of young people from different professions, personal coaches, physiotherapists, nutritionists and psychologists shared their own ideas, projects and dreams, thus creating a common vision: FastFit EMS.
Vision
Fast Fit - To accelerate the world in reaching a suitable and healthier lifestyle
Mission
Fast Fit - To create the most accessible workout type of the 21st century by improving everyday lifestyle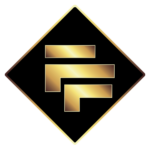 We worked together day and night for our dream to become true, and we learned that success isn't given; It's earned! on the track, on the field, in the gym, with blood, sweat and tears. And we finally did it. We succeed. We turned our dream into reality and this reality is even better than the dream. We have enjoyed an immediate success, all our work has been rewarded by the appreciation and gratitude of people whose lives we have changed. We are the same youngsters with the same vision, same goal, same passion, same dedication and commitment to the work we do, the only difference is that we are bigger and we promise we will never stop growing and developing.
ARE YOU READY TO LOSE 10 KG ?
The revolutionary new way of shaping up
Toned & Fit Body In 20 Minutes Once A Week

3 months of Body & Mind transformation. Get the advantage of a tailored Workout plan with own personal trainer. changing Minds, Bodies & lives forever!
The Fast Fit 10KG Plan includes:
20 Min EMS Training = 4 hours of conventional workout

Lose weight & get in shape.

Train with an EMS certified personal trainer.

Get a customised nutrition plan.

Fitness Goal setting

Body analysis

Training gear

Fitness band tracker

 up to 8 Free sessions after you finish your subscription to keep your fitness level elevated and your body in shape!
register YOUR INTREST AND WE WILL CALL YOU BACK TO EXPLAIN THE WORKOUT AND BOOK YOUR FIRST SESSION
199 SR instead of 249 SR When you Buy your Introductory session online now
You will be contacted within 24 hours to schedule the introductory session with your personal trainer.