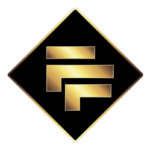 No more excuses to get your dream body with Fast fit!
What is Fast Fit EMS?​
Electro Muscle Stimulation (EMS) uses electric impulses to stimulate muscle contraction. Your EMS experience starts from the moment you arrive at our studio. First, we will give you a special EMS suit with padded electrodes that are placed on different muscle groups of your body. Once you're suited up, you'll start doing different exercises that your trainer designed for you and you will feel the contraction of deep muscles like you've never experienced before. Using high-end, next-generation wireless EMS devices, you won't feel constrained instead you'll have more freedom and a bigger range of motion during your exercise.
How Fast Fit EMS Works?
When you work out at the gym your brain sends impulses to your muscles to contract them so you can make any movement you want. EMS uses impulses identical to those of your brain. But unlike regular gym sessions, EMS makes these natural contractions much more effective by sending impulses to all of your muscles at once. So Imagine if instead of having a separate leg, chest, ab and arm days at the gym, you can work all of that effectively at the exact same time for only 20 minutes. That's exactly what EMS does!