20% OFF When you Buy your Introductory session online now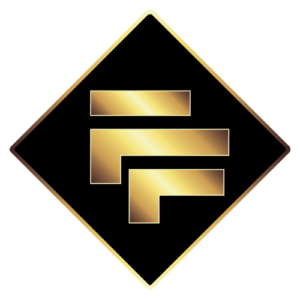 Why is Fast FIT EMS WORKOUT recommended?
Fast Fit use bespoke EMS technology to target all of the hard-to-reach muscle groups that are so difficult to workout through conventional exercise.
This means you can expect to see rapid improvements in all of your 'problematic' areas, such as the waist, hips, stomach, bottom, chest, arms and legs.

Fast Fit EMS Workout doesn't just exercise and build up your muscles.

It stimulates the metabolism which leads to a significant reduction in body fat within a very short time.

It's a safe method of training because it places no pressure on joints, meaning anyone can use it and see real results - regardless of their size, age or fitness level."


No more excuses! get your dream body with Fast fit!
How does Fast Fit EMS Work?
When you work out at the gym your brain sends impulses to your muscles to contract them so you can make any movement you want. EMS uses impulses identical to those of your brain. But unlike regular gym sessions, EMS makes these natural contractions much more effective by sending impulses to all of your muscles at once. So Imagine if instead of having a separate leg, chest, ab and arm days at the gym, you can work all of that effectively at the exact same time for only 20 minutes. That's exactly what EMS does!
Fast Fit EMS Training in KSA available in 5 branches
ARE YOU READY TO LOSE 10 KG ?
The revolutionary new way of shaping up
Toned & Fit Body In 20 Minutes Once A Week
3 months of Body & Mind transformation. Get the advantage of a tailored Workout plan with own personal trainer. changing Minds, Bodies & lives forever!
The Fast Fit 10KG Plan includes:
20 Min EMS Training = 4 hours of conventional workout

Lose weight & get in shape.

Train with an EMS certified personal trainer.

Get a customised nutrition plan.

Fitness Goal setting

Body analysis

Training gear

Fitness band tracker

 up to 8 Free sessions after you finish your subscription to keep your fitness level elevated and your body in shape!
register YOUR INTREST AND WE WILL CALL YOU BACK TO EXPLAIN THE WORKOUT AND BOOK YOUR FIRST SESSION
20% OFF When you Buy your Introductory session online now
FIVE Branches in
saudi Arabia
Interactive overview - Click and explore
+ MUSCLES +
+ MUSCLES +
At FAST FIT EMS, all sessions are led by highly experienced personal trainers and designed to reach individual goals. Noticeable results can be seen after only 4 sessions or less depending on your lifestyle. Our Fitness Experts have a combined 100+ years of experience which gives us a leading advantage for producing results, and a unique EMS Training in Riyadh
20 Minutes Per Week
Training Designed For
your Busy schedule
Get your dream body in the shortest time possible